HVS1
This app is amazing. I am using it to teach my family to keep track of their spending. My 12 year old daughter loves it. Thank you.
sjhendy
It's really turned things around for me. Great that it doesn't require you to connect a bank account like some apps.
JWC1221
...as soon as I opened this app, it was easy to use and super functional. Very intuitive. There is almost no learning curve. I love it, highly recommend.
MertCantas
The budget sharing feature is great! We use it as a couple to track our family budget easily.
Otisdawhino
...the developer contacted me directly and helped me with one small issue. This is the kind of service Apple apps need. Excellent!!! AAA+++
erhantez
Happy to see such an app which is easy to use and convenient for tracking my budget.
PsycPixie
That's it. Straightforward and decently cute.
mariaJOWANA
Such great simplicity!
You can add your expenses and income transactions with a couple of taps.
Why?
Tracking expenses reveals spending patterns and habits that might otherwise go unnoticed. By ensuring you know where their money is going, you can identify and eliminate areas of unnecessary spending.
You can allocate specific amounts of money to different spending categories and prevent overspending.
Why?
The envelope system visually and tangibly restricts spending per category, promoting discipline by making the impact of overspending immediate.
You can share your budget with family or friends effortlessly. Plus, with an active Apple Family Sharing, a single subscription lets all family members use SBP premium on their devices.
Why?
Budget sharing with a partner fosters transparency and aligns financial goals, aiding in collaborative decision-making and preventing spending miscommunications, which is crucial for a healthy economic partnership.
Adding and monitoring your progress towards your saving goals is simple and fun with SBP.
Why?
Tracking savings goals helps visualize progress, providing motivation and a sense of achievement. It prioritizes saving over spending, fostering financial discipline. It reduces financial stress by ensuring you are working toward your goals.
You can easily add periodic transactions that automatically create expense income records on a predefined interval.
Why?
Automating periodic transactions simplifies budget management by consistently recording recurring expenses and income, enhancing accuracy and saving time.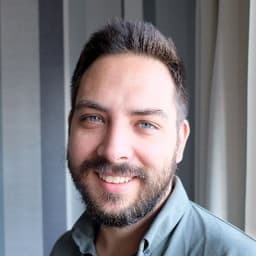 @thisiscetin
hey[at]kinematiks.com
I've been making finance apps for over a decade, and Simple Budget Planner started as a way for my wife and me to manage our money. Now, I'd love for you to try it too. Feel free to reach out anytime!